Reflections in the Word...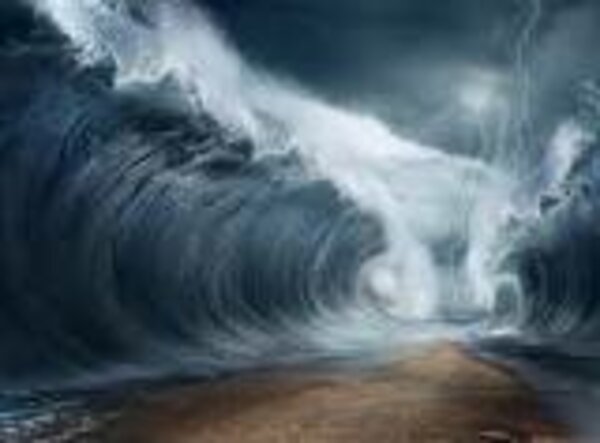 No Footprints in the Sand.
Wade McGee • April 08, 2020
I was recently reviewing another memorized Bible verse in Bible Memory https://biblememory.com/ (shameless plug) and was reminded of how helpful it has been for me over the last couple of years. This verse and the practice with it come from a book titled "Take Words With You" which is primarily about praying God's promises.
But I was especially helped by some introductory comments in the book around the topic of walking in the Spirit. The author lays out a practice of using God's Word to "present" oneself to God over the course of the day, in times of trial and struggle as well as joy. The other practice is using God's Word to "accept" from God all of the events that come in life, knowing that God is working and in control.
I must tell you that I used this A LOT while in my last secular employment. It was a high dollar (for the company, not me so much) and a high-pressure job. This led to a lot of situations where I needed this type of help. So, here is Psalm 77:19
Your way was through the sea,
your path through the great waters;
yet your footprints were unseen.
It seems rather bland, doesn't it? The Psalmist is recounting Israel's path through the Red Sea after leaving Egypt. His point is that God was making the way through the sea but he gave no visible sign of Himself or His plan. This was indeed His "way" and His "path" but they were not able to trace His footsteps. Have you ever been in a circumstance like this? We all have. We simply do not know what God is doing. What is He up to? I can't see His steps or His plan. This is where this verse comes in. In the midst of these struggles, we pray this verse.
"God, I can't see your footprints right now but I know from your Word that you are sovereignly in control of all things. I know that you are at work and that you are at work for my final good. So, I am expressing my trust in you right now, even if I can't see your footprints."
This is "accepting" from God what He is doing in your life and world. The other part (that we don't have time for today) is then "presenting" yourself to Him as each trial, struggle, and joy comes your way. Check out Psalm 16:8, 25:15, and 37:5.
Read more